OfficeTorque FRM 5 Series
OfficeTorque's FRM 5 Series is one of the most comprehensive and flexible bill presentment, bill payment and AR automation solutions in the market, specifically designed for medium, large and enterprise customers who want the maximum level of configuration and sophistication.
The FRM 5 Series takes an holistic approach to the entire bill to cash process, combining the very latest in hybrid (image plus data) interactive electronic billing, integrated e-Payment, and highly effective and efficient AR automation.
Key features include:
– custom templates for your interactive iBills and Client Portal
– user definable workflow and communications
– a wide variety of payment integration options
– comprehensive credit manager console
– in-depth management reporting
– integration to any ERP, Practice Management or accounting software package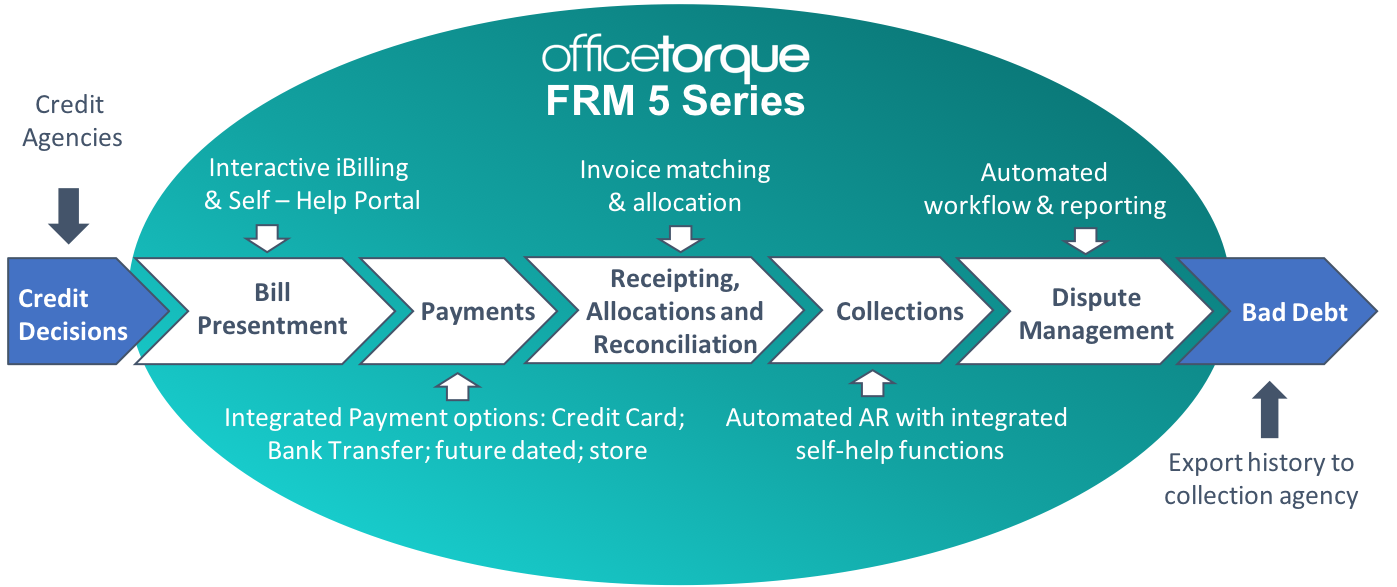 Request a demo
You want to build a stronger relationship with your customer, and get paid sooner.
Contact us and we can show you how.
Book now